Vaccines play a critical role in preventing serious illness and death from infectious diseases. The CDC-ACIP (Advisory Committee on Immunization Practices) recommends a vaccine schedule for the civilian US population, including recommendations that pertain to adolescents and young adults.
Receipt of recommended vaccinations has dropped during the COVID-19 pandemic across all populations.
As of May 10, 2021, United States Food and Drug Administration (FDA) has granted emergency use authorization (EUA) to three vaccines shown to be effective at preventing severe COVID-19 infection. The Pfizer-BioNTech vaccine is authorized for adolescents and young adults aged 12-years and older, while the Moderna and Johnson & Johnson vaccines are available for those aged 18-years and older. The CDC now supports the co-administration of COVID-19 vaccines with other vaccines with no regard to timing. Additional details may be found here.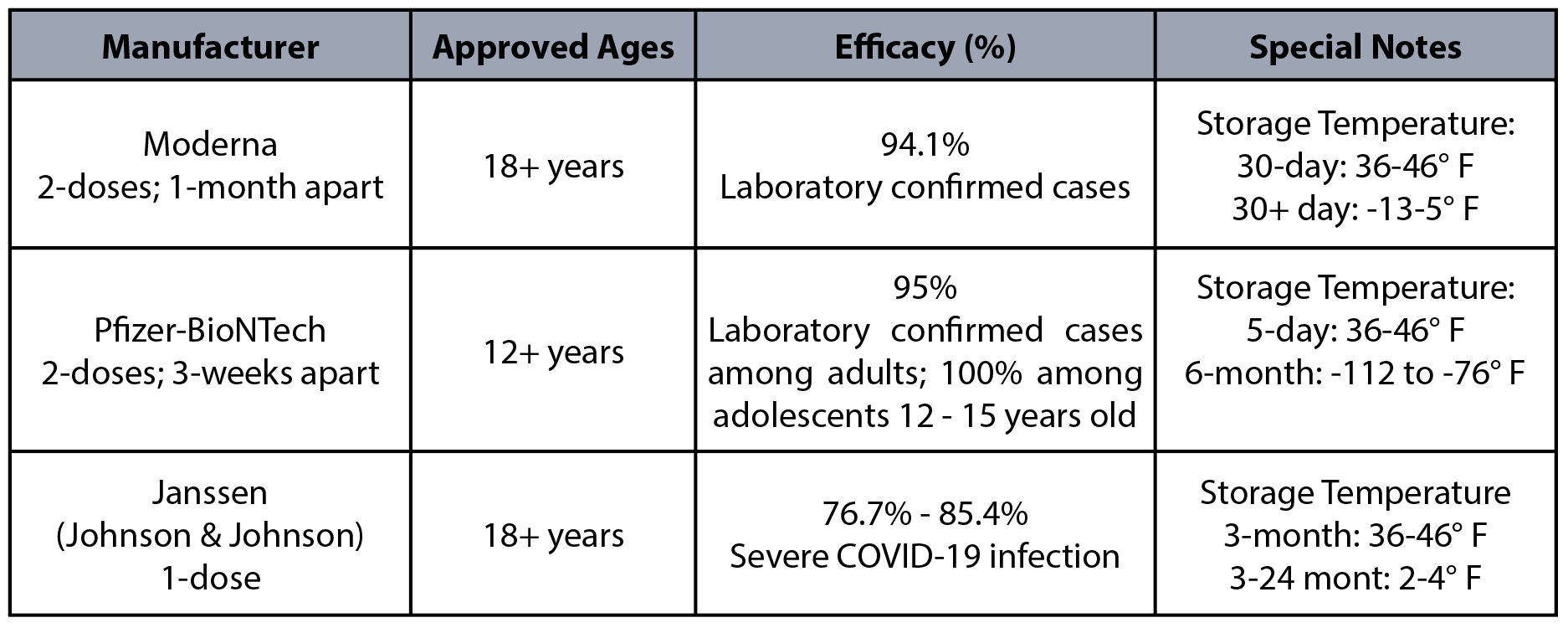 Vaccine details, including the Food and Drug Administration's EUAs, can be found on the CDC's COVID-19 vaccine information page.
The CDC also offers a wealth of guidance, information and resources to facilitate receipt of COVID-related vaccines and ensure that people of all ages are up to date on their regular vaccine schedule. A vaccine home page serves as a portal to many more pages. The information changes frequently. A few pages are highlighted here:
More vaccine promotion and communication materials, including resources to address so-called "vaccine hesitancy" through building trustworthy health care and public health systems:
Additional details on available COVID-19 vaccines, including vaccine distribution, can be found below:
Updated July 13, 2021