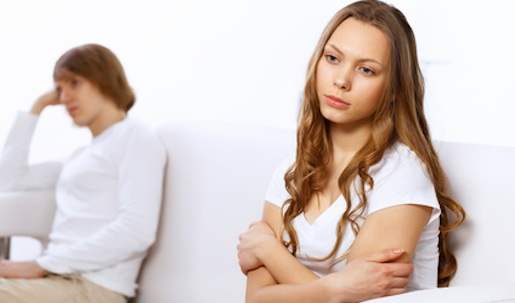 This study, led by researchers at Child Trends through a partnership with NAHIC, examined data that were analyzed from 6,763 heterosexual adults who completed three waves of Add Health (the National Longitudinal Study of Adolescent Health, a nationally representative study).
The researchers found that young, heterosexual adults who reported depressive or suicidal symptoms during adolescence are significantly more likely to report:
Violence in their adult romantic relationships.
Sexual infidelity—their own or a partner's—in their relationships.
Because they knew it might be possible to attribute these findings to demographic differences, researchers controlled for age, gender, parent education, family structure, income and race/ethnicity.
The study's findings call attention to:
The long-term importance of helping adolescents dealing with depression or suicidal symptoms, as well as identifying and helping adolescents at risk for these problems.
The need for research exploring specific factors (such as poor problem-solving or communications skills, or past victimization) that impact relationship outcomes for this population, and for translating the results of that research for practitioners.
To view the entire brief, please click here:  Measuring Associations Between Symptoms of Depression and Suicide in Adolescence and Unhealthy Romantic Relationships in Young Adulthood
TOPIC(S)
Depression, Mental/Behavioral Health, Reports, Risky Behavior, Transitions & Trajectories
DATE POSTED
October 23, 2013
MORE NEWS AND ARTICLES BY SIMILAR TOPIC(S)
This 2008 brief provides an annotated list of organizations and agencies that monitor trends in state and federal policies related to the 21 Critical Health Objectives.
In this 2004 report, we reviewed the existing "state of the state" information on selected adolescent health programs supported by the Department of Health and Human Services (DHHS) in seven content areas (health and well-being, fitness, family and peer relationships, school environment, smoking, alcohol and violence).
Families | Risky Behavior | State & Community Programs | Substance Use
This preliminary report highlights the key findings of the 2005-06 National Network of State Adolescent Health Coordinators (NNSAHC) assessment.