About the Resource Center
The Center aims to improve the health of adolescents and young adults (AYAs) by strengthening the capacity of State Title V MCH Programs and partners to address the needs of AYAs (ages 10-25).
We focus on the AYA preventive visit, a priority for many state Title V programs, especially those that selected National Performance Measure (NPM) #10: percent of adolescents with a past-year preventive visit  (click here for more information about NPMs).
We also place special emphasis on two areas:
Improving services and programs to promote mental/behavioral health, including depression screening and follow-up and

Strengthening focus on the distinct needs of young adults in state-level initiatives.
The Center offers training and technical assistance through remote consultation, learning communities, webinars, conference workshops, and a quality improvement project to improve depression screening.
We also offer numerous tools and resources for Title V programs and their clinical partners. Click here to view all Center resources.
Our flagship clinical resources are two toolkits on clinical preventive services guidelines, one each for adolescents and young adults, available by clicking the icons below:



Preventive services can support young people on a healthy start in their transition to adulthood. In order to improve the receipt of quality preventive services for AYAs, we strive to: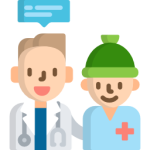 Increase the percent of teens who receive a preventive medical visit, including teens in state Medicaid programs

Improve the quality of preventive visits
Facilitate broad change in states and state-level systems
Our "change packages" consist of a comprehensive set of tools and guidance on increasing the uptake of preventive well visits, improving the quality of visit, and improving programs and policies in states and state-level systems.
What helps increase adolescents' receipt of the well visit in state Medicaid programs? Check out the factors identified by top performing states in this new report.
Additional Resources include a COVID-19 informed webinar on improving adolescent well visit rates for Title V personnel.
Be sure to check out AYAH-NRC research and workshops, listed below:

Relative to adolescents, young adults (YAs) have higher rates of many "adolescent" health problems, such as substance misuse, mental health, and sexually transmitted infections. Yet few programs or policies focus on this population.
The Center is addressing this by helping states, especially state Title V/MCH programs, increase emphasis in state programs on young adult health. Learn more about young adults and ways to improve their health: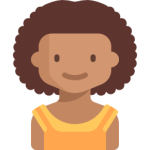 About three quarters of people with depression experienced their first symptoms by age 24. Thus, the teen and young adult years present a key window to identify depression and help youth manage this condition. The Center supports an innovative project to improve rates of depression screening and follow up care.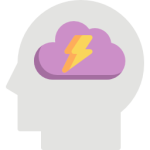 Our Quality Improvement project is based on the Collaborative Improvement and Innovation Network ("CoIIN") model.
The Center's model engages state clinical teams and public health teams, with intensive assistance to five states. Click here for more details on our AYA Behavioral Health CoIIN.
A virtual toolkit provides access to multiple project resources, such as:
project development and management tools (e.g., Key Driver Diagrams, workshop to assess clinical service provision and public health capacity)
helpful links and resources on AYA mental health, including webinars to guide delivery of clinical care to adolescents and young adults during the COVID pandemic
For brief updates on the CoIIN, including innovative state activities, check out the #ScreenToInterveneForAYAs blog.