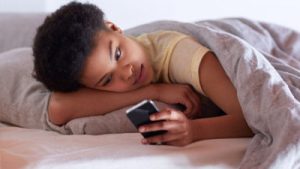 Testing the effectiveness of a web-based mobile health "clinician extender" application to improve contraceptive decision-making (K.P. Tebb, PhD, & F. Rodriguez, MA & L. Pollack, PhD, UCSF; S.L. Trieu, DrPH, L. Hwang, MD, & M. Puffer, MPA, UCLA; S. Adams, Phd, E. Ozer, PhD & CD Brindis, DrPH, UCSF)
Health-E You/Salud iTu is a web-based mobile health application that aims to address high rates of Latina teen births by supporting contraceptive decision-making among Latinas. The application provides interactive, individually tailored sexual health information and patient-centered contraceptive decision support and has been integrated with into the health care delivery system in school-based health centers (SBHCs) in Los Angeles County.
Researchers, with primary funding from PCORI (Tebb PI; Ozer Co-investigator), are conducting a cluster randomized trial of 18 SBHCs, with an initial sample of 1400 sexually active Latina adolescents, ages 14-18 years to examine differences between the control and intervention group's knowledge of and attitudes towards contraceptive use, receipt of contraception at the clinic visit and self-reported use of contraception at 3-month and 6-month follow-ups.