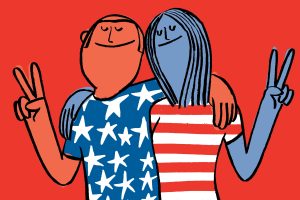 Linkage between civic engagement in adolescence and physical and mental health status in young adulthood.
The AYAH-RN supported Drs. Ballard, Hoyt and Pachucki et al in a research project that examined the link between civic engagement during late adolescence and early adulthood, and socioeconomic status and mental and physical health in adulthood, using nationally representative data from the National Longitudinal Study of Adolescent to Adult Health. Overall, the study identified positive associations between all or most forms of civic engagement and subsequent income, education level, mental health and health behaviors. No associations were found with subsequent physical health.
Access the full article in Child Development in 2018.This research has also been profiled in the NY Times and the International Youth Foundation.