Preventive visits among adolescents and young adults offer a key opportunity to promote healthy choices and screen for emerging potential problems. In a new article, NAHIC researchers compared rates of past-year preventive visits among adolescents and young adults across several national surveys. The study also examined survey features, including mode of administration, respondent, response rate, demographic profile, and preventive visit measure wording.
The study found wide variation in preventive visit rates across surveys. In surveys using subjective assessments, rates were much higher compared to the survey that used a more detailed assessment constructed from records of visits kept by respondents. Demographic differences in visit rates were consistent across surveys. Given these findings, the researchers urge those who monitor preventive visits to take into account these differences when assessing trends in this area. More research is needed to assess which studies are more accurate.
This is study was produced by the National Adolescent and Young Adult Health Information Center, as part of the Adolescent and Young Adult Health National Resource Center. For more information about the Resource Center, please click here.
To view the abstract, click here.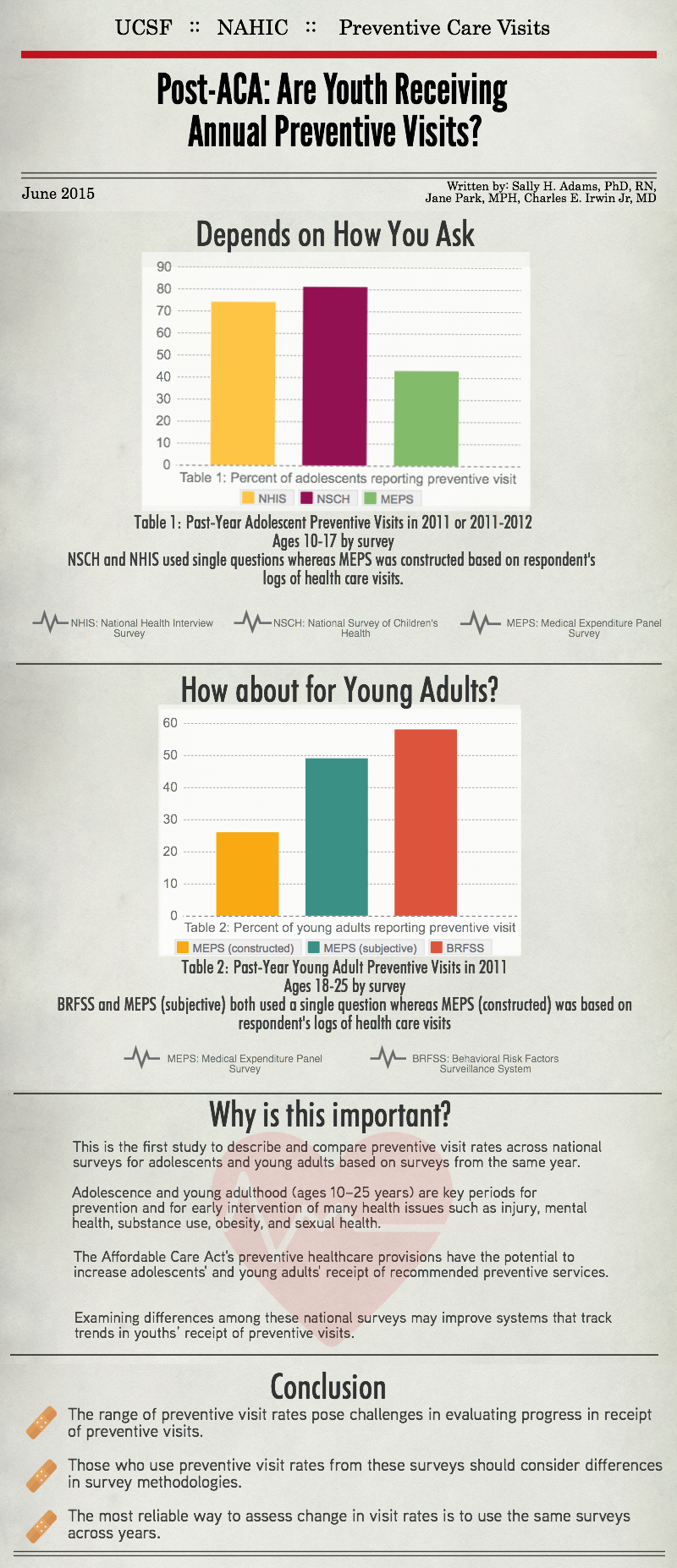 Click infographic to view full image.
Please visit Health Care Data for Adolescents and Young Adults: An Overview of Major Data Sources for more information on the surveys mentioned in this paper.