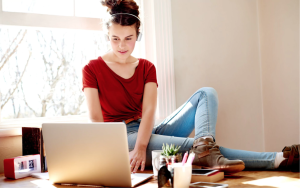 Technology as clinician extender in the delivery of clinical preventive services (C. Wong, MD, Duke U; E. Weitzman PhD & S. Harris, PhD BCH/HU; E. Ozer, PhD, UCSF)
Led by Dr. Wong, this effort expands on the AYAH-RN's review article on developmental science and a workshop presented at the 2017 SAHM meeting. Researchers published this work in a special supplement in the Journal of Adolescent Health, available here.
The article is organized around the affordances of various types of technology: social media, mobile health (mhealth), wearable and digital devices, and serious games for health; as well as the challenges of technology, including connectedness of digital health tools to clinical care; privacy and security; and identification of high-value digital health products.
These investigators led workshops at the 2017 and 2018 SAHM meetings. 2017 presentations are available on the AYAH-RN website: https://nahic.ucsf.edu/research_network/sahm-2017-network-workshop/