The Affordable Care Act (ACA) brought with it many changes to access and cost of preventive care for young adults. Now new research published in the Journal of Adolescent Health examines the health care reform's impact on young adults. A UCSF team led by Dr. Sally Adams analyzed data on young adult well visits and three preventive service measures before and after the ACA's implementation in order to understand its effect on receipt of care.
The paper's findings show that well visit rates and preventive services received by young adults both increased significantly post-ACA. However, overall rates remain low and further efforts are needed to address young adults' unique health circumstances.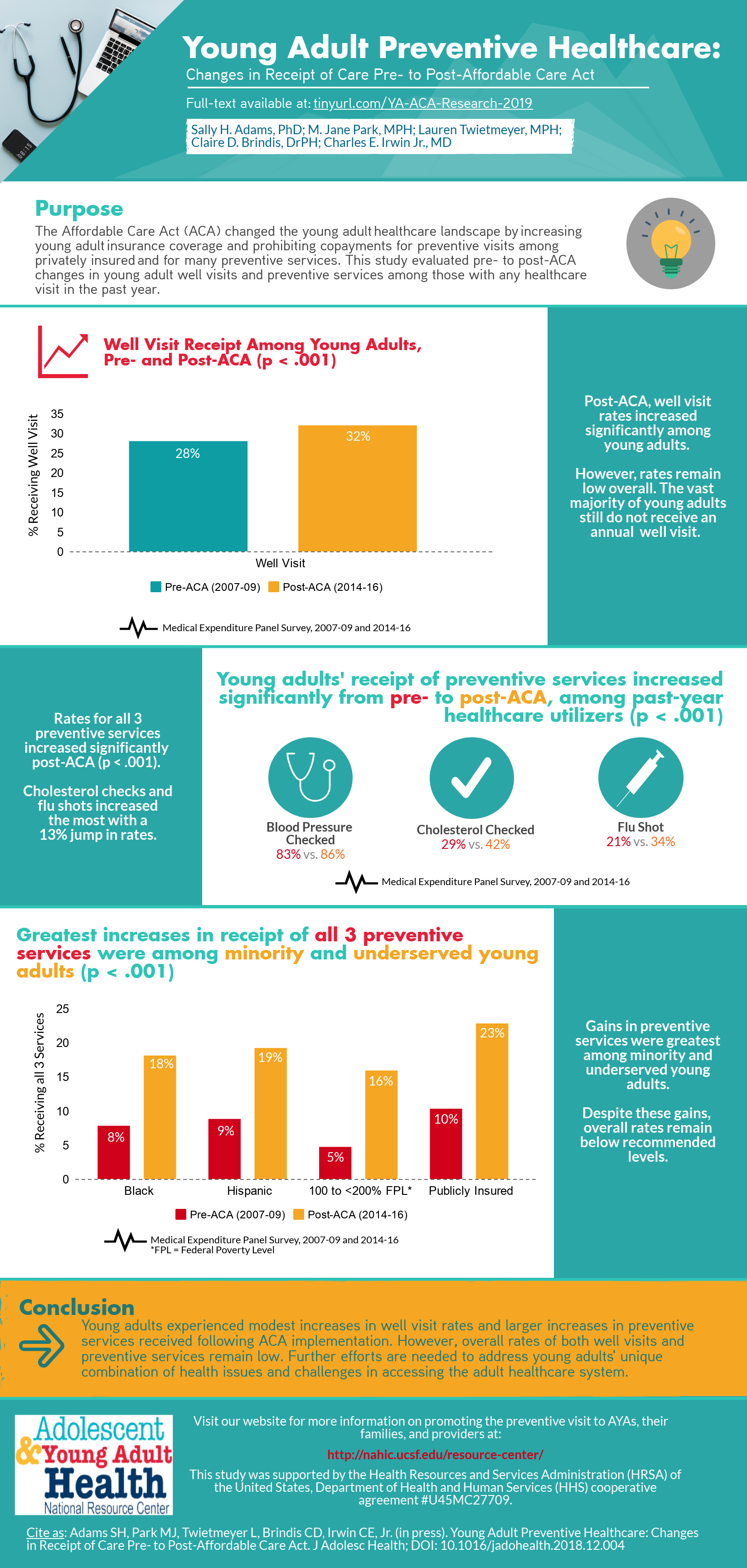 Check out our other resources related to young adults:
Published March 6th, 2019.