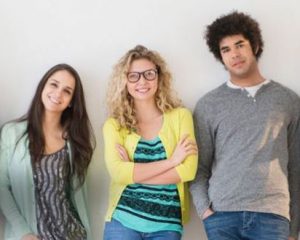 The ACA focused national attention on the importance of clinical preventive services. Providing these services to young adults offers clinicians the opportunity to shape their patient's health throughout the life course, yet many clinicians lack the tools and specific knowledge to do so.
As of August 2023, the Center updated its easy-to-use toolkit designed to guide clinicians in providing preventive services to young adults. The toolkit features recommendations from the United States Preventive Services Task Force, Bright Futures, the American Congress of Obstetricians and Gynecologists (ACOG) and the Centers for Disease Control and Prevention Advisory Committee on Immunization Practices (CDC-ACIP). The guidelines toolkit consists of:
These documents serve as a broad overview of the relevant recommendations for the 18-26 age group. For information on screening, please visit the USPSTF, Bright Futures, and ACOG websites. For information on immunizations, please visit the CDC website.
To view clinical recommendations for adolescents up to age 18, please visit our Adolescent Guidelines (CPSG-ADOL).
Click here to view a combined 2-page document on AYA preventive services guidelines.
*A previous version of this document appeared on the website.
Updated: August 2023.